Baby Shampoo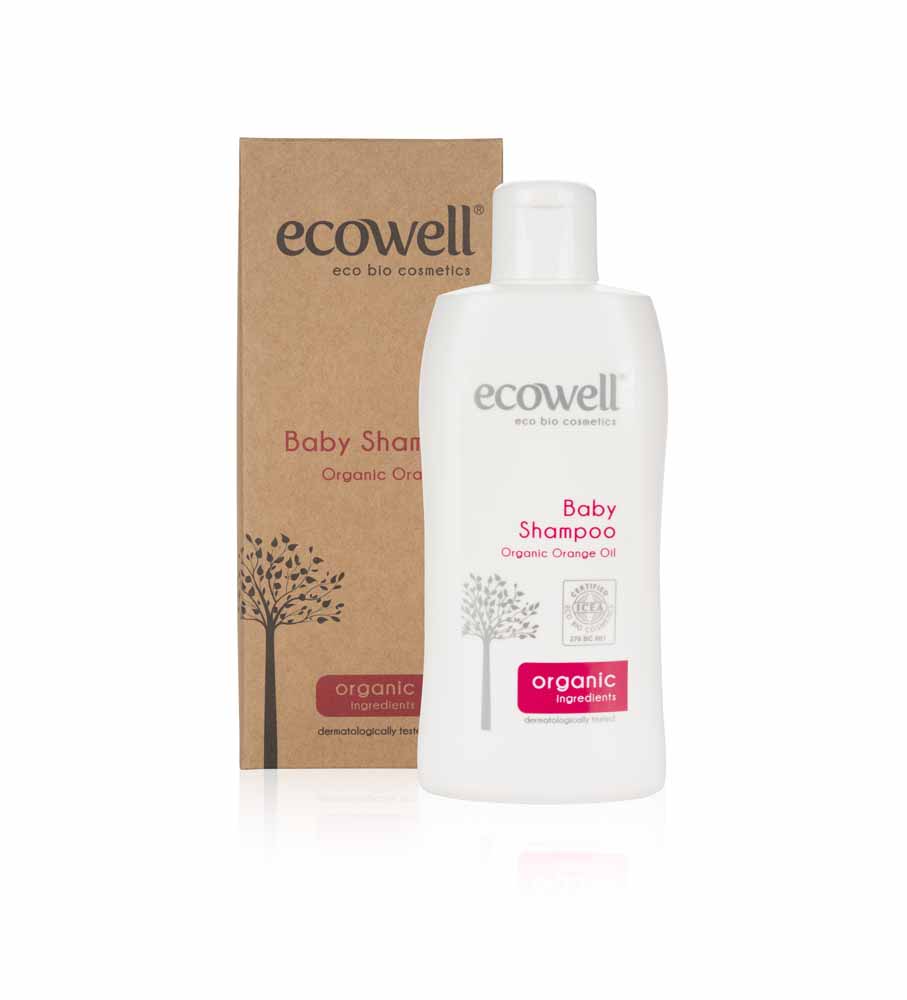 An organic and natural ingredients gently cleanse , moisturize & nourish your baby's skin from from head to toe . Ecowell Baby Shampoo was formulated with your precious child in mind. Protecting your baby's delicate skin and hair. Ecowell Baby Shampoo containd organic orange oil, which is prized for its ability to relax. calm and soothe the skin.With a pH value compatible with your baby's skin. Ecowell Baby Shampoo protects your baby's and protects it against free radicals.
Baby Lotion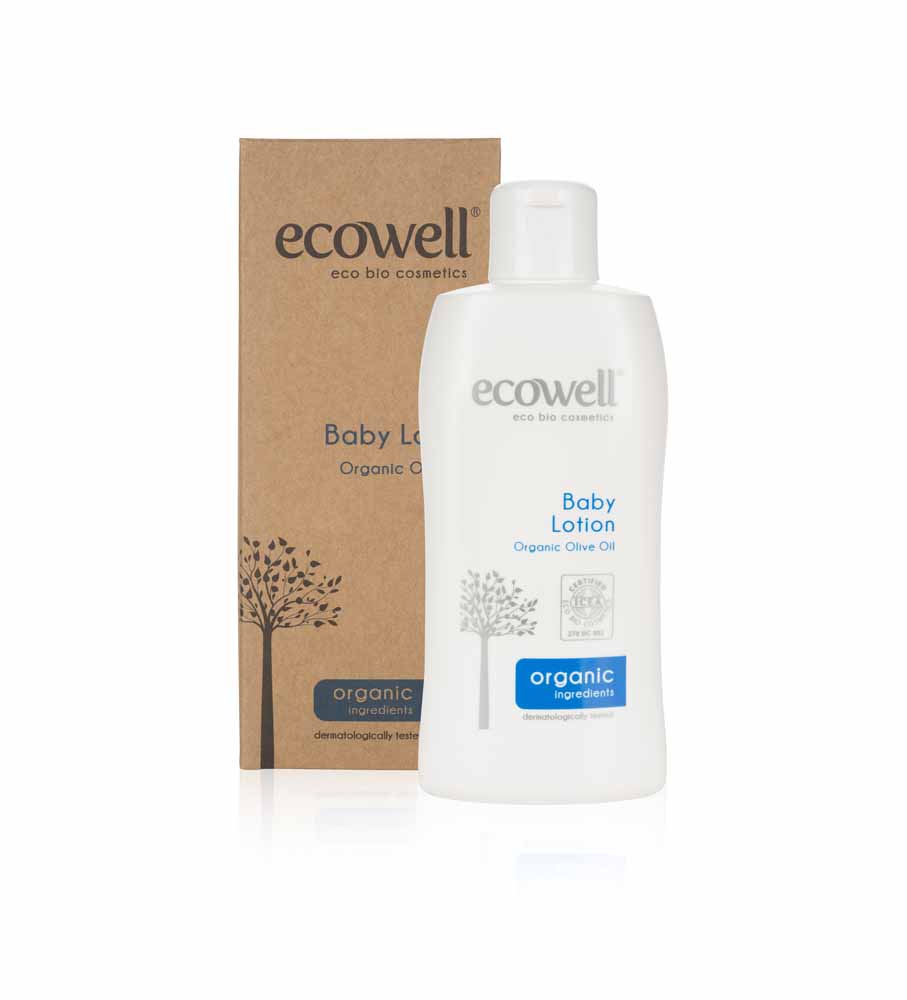 Ecowell Baby Lotion contains active ingredients that work in harmony to protect your baby's skin from external conditions.Regular application of Ecowell Baby Lotion softens your baby's skin and prevent it from drying and flacking, ensuring your baby always feels healthy and properly moiturised.Organic Olive, apricot, cherry and orange oils present in Ecowell Baby Lotion moisturise and protect your baby's sensitive and delicate skin. Organic olive oil contains a high amount of A, D, E and K vitamins and amino acids, which act as building blocks for growth. Truly one of nature's wonders, organic olive oil possesses strong antioxidant effects and is useful for intensive skincare . Organic apricot oil helps against wrinkles, ensuring your baby's skin stays supple,whereas organic cherry oil reduces the hamful effects of UV rays on your baby's skin healthy and radiant with Ecowell's organic formulations !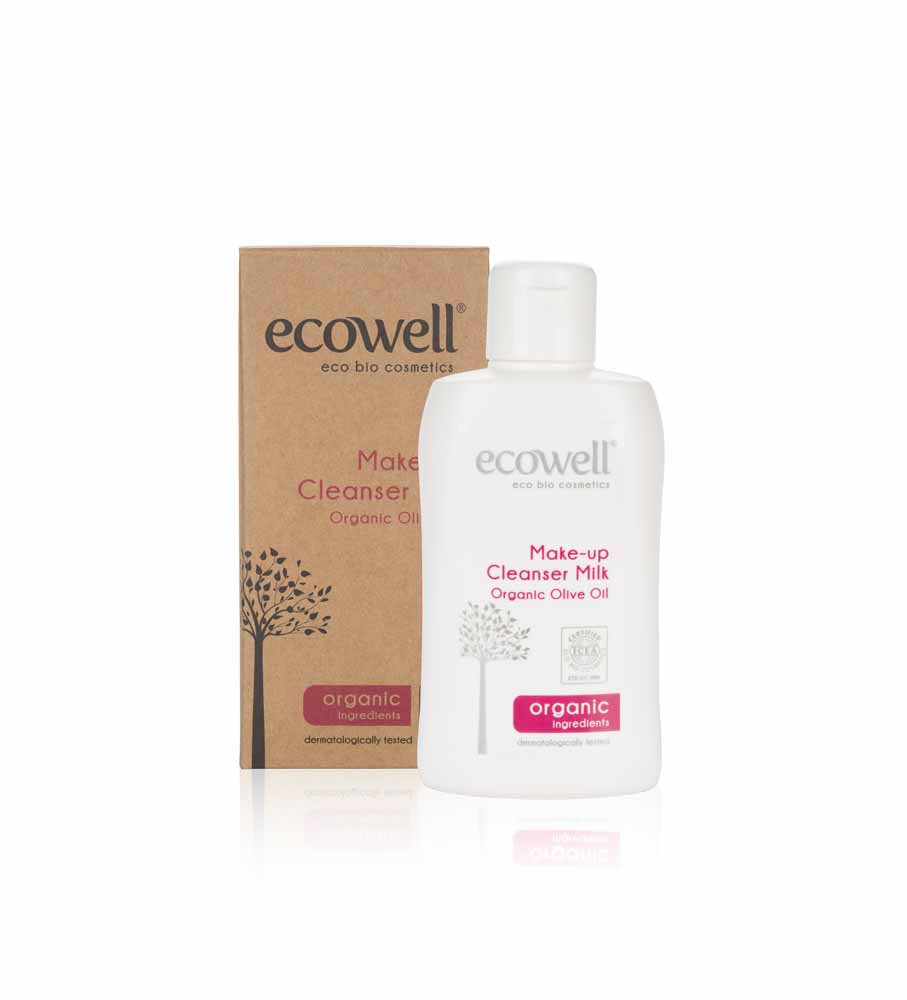 Ecowell Make-up Cleanser Milk effectively removes traces of make-up on the face, neck and eye delicately while also unclogging pores and protecting the skin's vital moisture. Effective combatting free radicals with its natural antioxidant properties. Ecowell Make-up Cleanser Milk refreshes and revitalises tired and fatigued skin.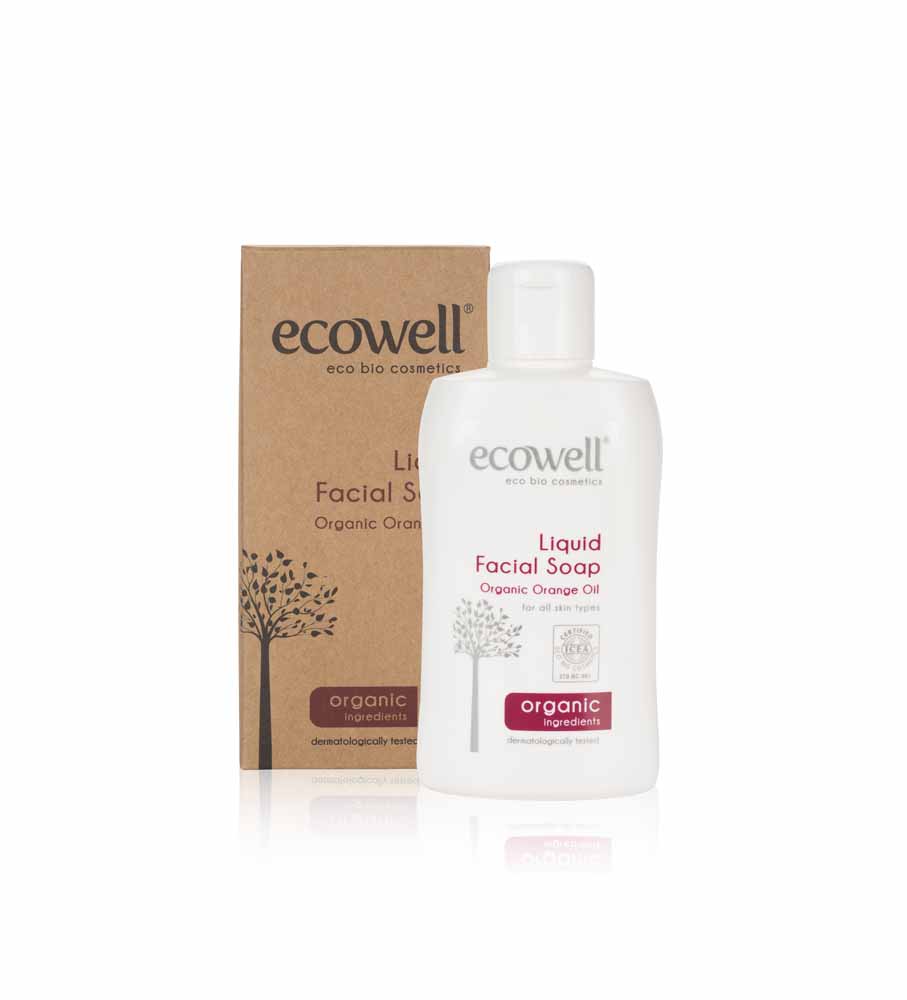 Ecowell Liquid Facial soap purifies and removes excess sebum from the skin and maintains the delicate pH value of the skin without harming its lipid layer.Renew and retain that warm summer glow with Ecowell Liquid Facial Soap's organic and natural formulation.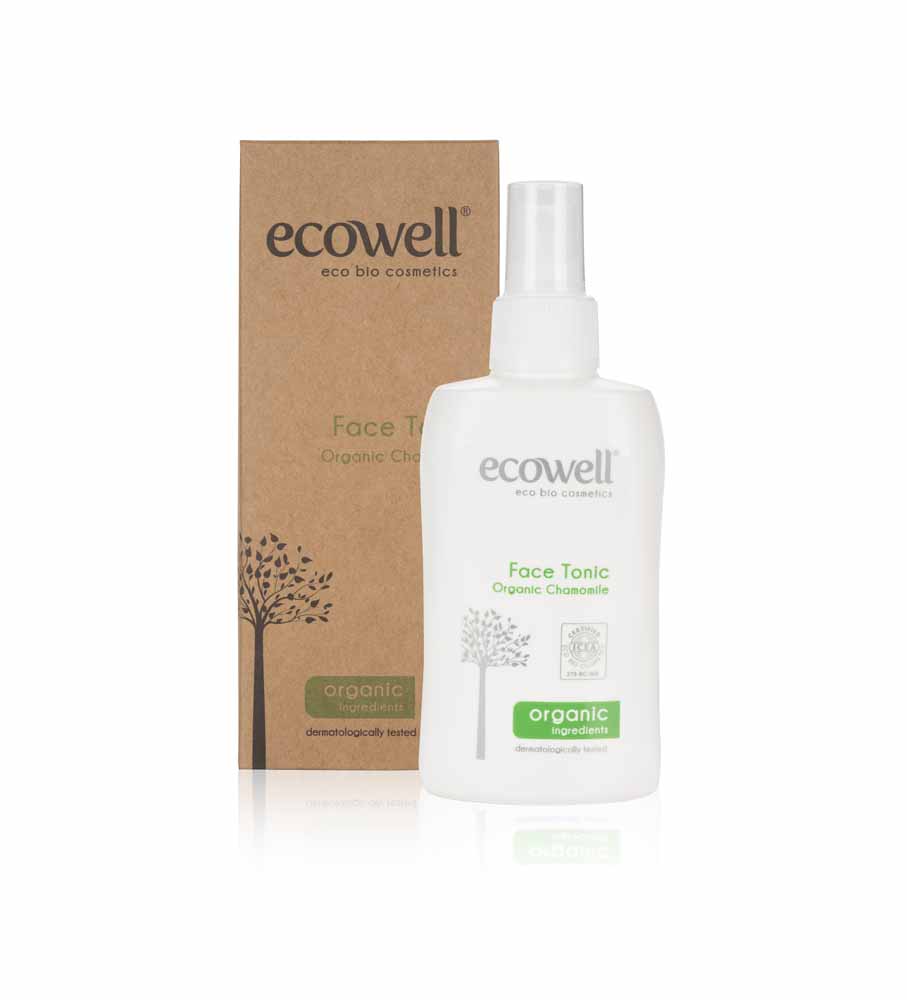 Pleasant , natural and refreshing, Ecowell Face Tonic purifies , revitalises and relaxes your skin.Removing excess sebum and dead cell , Ecowell Face Tonic's formula is designed to not dry out nor irritate your skin
Ultra Moisturising Eco Bio Face Cream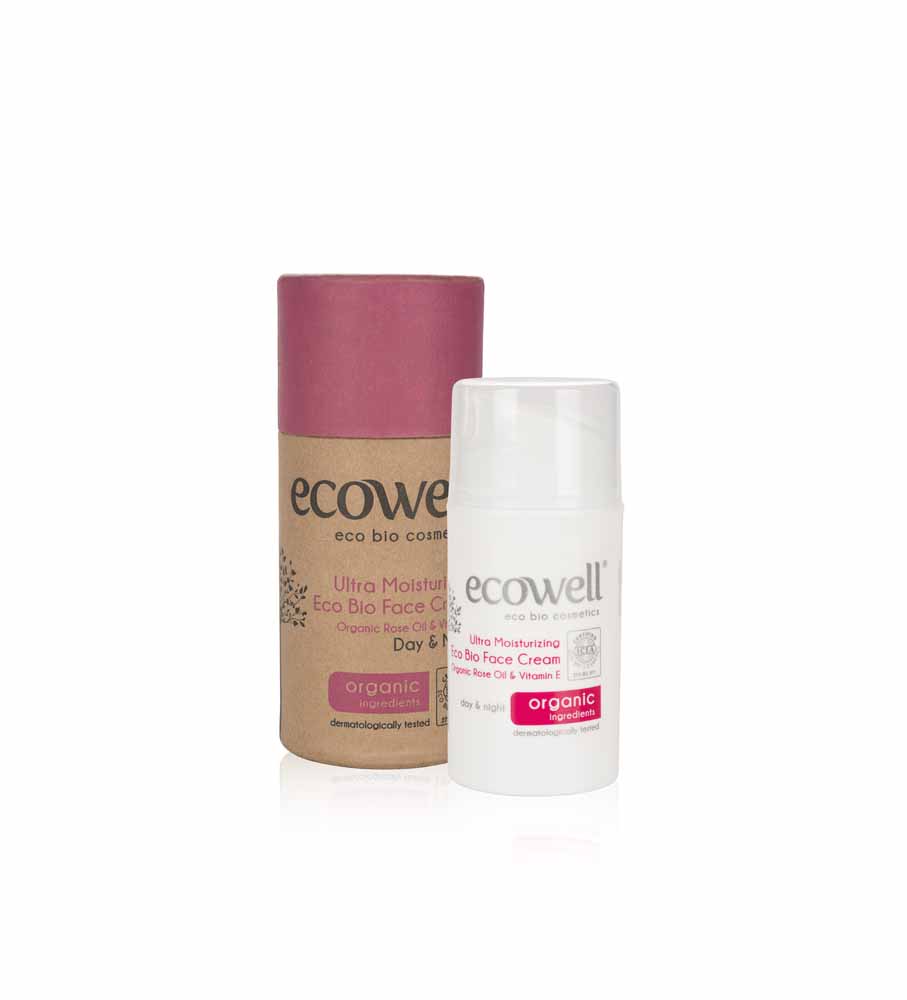 Nourishing,protecting, moisturising. Non-oily and rapidly absorbed, watch as your skin softens and becomes smoother effortlessly.Suited for day and night use ,Ecowell Ultra Moisturising Eco Bio Cream boltsters the appearance and health of your skin
Revitalising Eye Contour Cream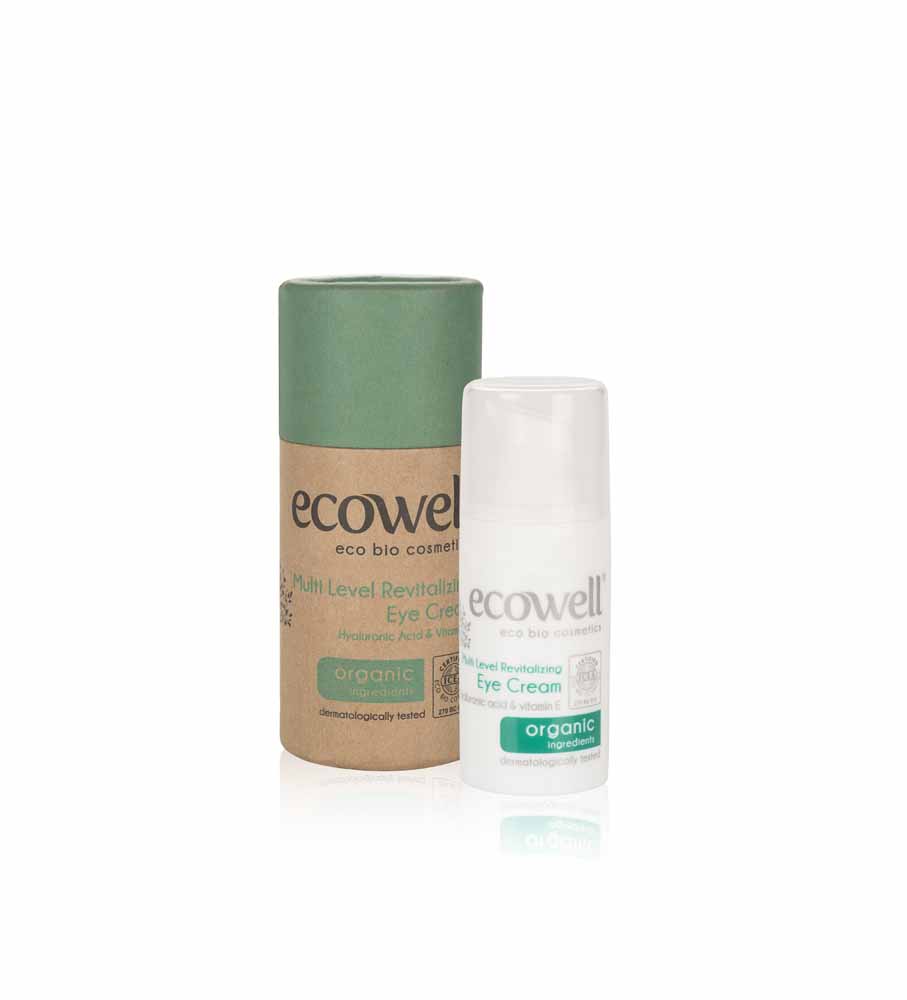 Ecowell Revitalising Eye Contour Cream reduces fine lines and wrinkles, keeping the sensitive skin around your eyes smooth , radiant and hydrated. Look young and youthful again as Ecowell Revitalising Eye Contour Cream accelerates the formation of new and healthy cells.
ononi